It's a holiday filled episode, with Thanksgiving right behind us.
The Nerdcast crew focuses on the food this time around, with turkey, mashed potatoes, stuffing, and plenty of other things on our plate. In episode nine, the team picks their holiday favorites and tries to figure out why Erin's family made some of the food they did.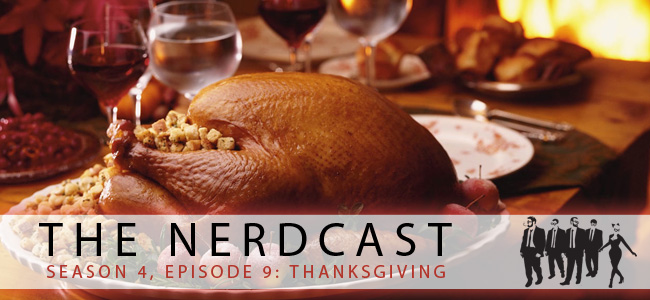 Season 4, Episode 9: Thanksgiving
Adam, Bob, Erin, Iggy, and Tyler are back for more excitement, more geekery, and even more randomness. The most popular podcast on the internet (based on data we've pulled from our moms), is here for a 4th season. Project-Nerd fans... you have been warned!
Share
|
Download