The Nerdcast's season four just turned twenty-one and the team celebrated by inviting a few special guests..
Even without Adam, the Nerdcast crew welcomes Billy, Brandon, and Jarrod from Billy and Brandon Watch Movies to talk about deep philosophical… err… stuff. Actually, mostly Futurama, clear Koolaid, and Billy and Brandon's web series.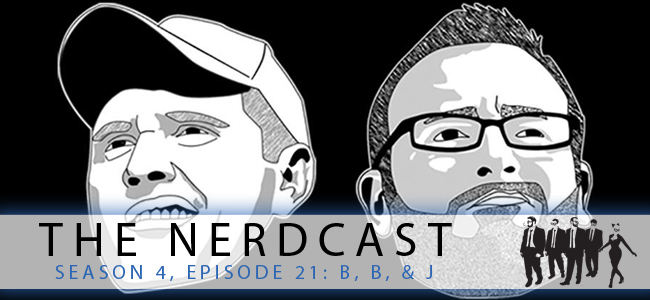 Season 4, Episode 21: B, B, and J
Adam, Bob, Erin, Iggy, and Tyler are back for more excitement, more geekery, and even more randomness. The most popular podcast on the internet (based on data we've pulled from our moms), is here for a 4th season. Project-Nerd fans... you have been warned!
Share
|
Download