From O Comic Con in Omaha/Council Bluffs comes Project-Nerd's Podcasting Do's & Dont's.
Join John from The Worst Comic Podcast Ever, Mike from The Two-Headed Nerd Comicast, Dr. Beth from Modern Sex, and Tyler from The Nerdcast as they talk to the crowd about what they've learned podcasting over the years.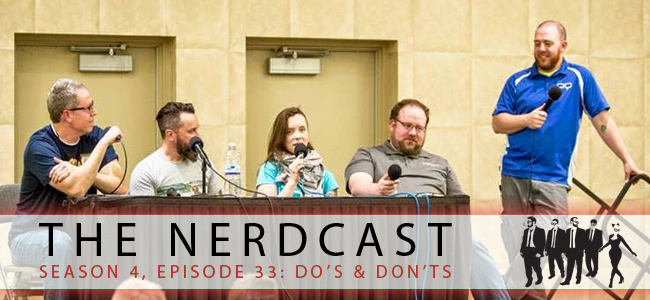 Season 4, Episode 33: Do's & Dont's
Adam, Bob, Erin, Iggy, and Tyler are back for more excitement, more geekery, and even more randomness. The most popular podcast on the internet (based on data we've pulled from our moms), is here for a 4th season. Project-Nerd fans... you have been warned!
Share
|
Download