Episodes
Friday Dec 12, 2014
Friday Dec 12, 2014
A week full of geek has us prepared for an episode full of... well, stuff.
Episode 11 is all about recent news in the geek world, including casting, trailers, video game announcements, and even some comic news. We cover everything from Terminator: Genisys to Frank Miller's possible third installment in The Dark Knight Returns series.
For those that have seen Interstellar, stay tuned past the 58 minute mark as we spend about 15 spoiler-filled minutes talking about Christopher Nolan's newest flick.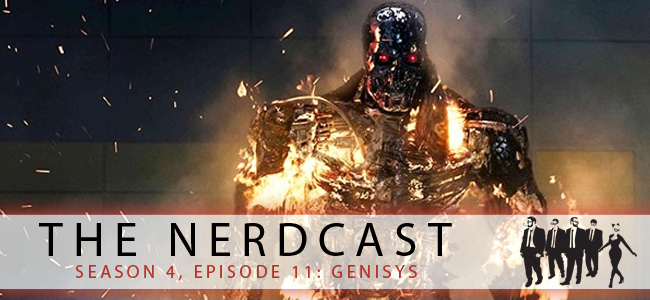 Season 4, Episode 11: Genisys
Adam, Bob, Erin, Iggy, and Tyler are back for more excitement, more geekery, and even more randomness. The most popular podcast on the internet (based on data we've pulled from our moms), is here for a 4th season. Project-Nerd fans... you have been warned!