An interesting week leads to an interesting episode.
The Nerdcast team talks mainly movies in Episode 12. The focus starts on James Franco and shifts to the Sony mess, a new Spider-man, The Critics Choice Awards, and a number of other fun movie topics.
Disclaimer: This episode was recorded before Sony's The Interview was pulled. We are well aware of the updates although they may not be reflected in this episode.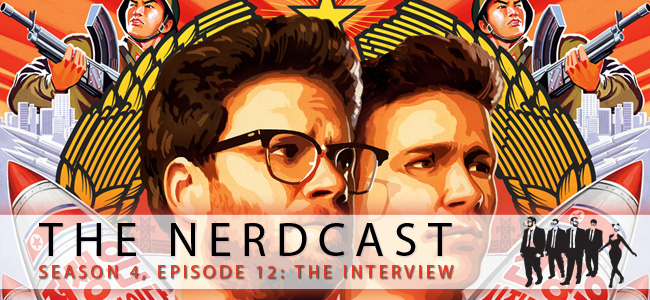 Season 4, Episode 12: The Interview
Adam, Bob, Erin, Iggy, and Tyler are back for more excitement, more geekery, and even more randomness. The most popular podcast on the internet (based on data we've pulled from our moms), is here for a 4th season. Project-Nerd fans... you have been warned!
Share
|
Download