We're diving in deep to movies this week, as episode 14 covers some very serious material to help us find... What's In The Box!?!
The Nerdcast team is back this week with a movie heavy podcast that focuses on some casting decisions (and rumors), as well as David Fincher's Gone Girl. Find out what we consider our favorite and best Fincher movies and then stick around for the introduction of the ProNerd100: 100 Must See Movies.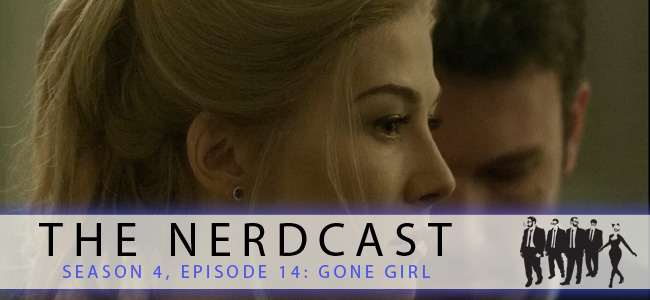 Season 4, Episode 14: Gone Girl
Adam, Bob, Erin, Iggy, and Tyler are back for more excitement, more geekery, and even more randomness. The most popular podcast on the internet (based on data we've pulled from our moms), is here for a 4th season. Project-Nerd fans... you have been warned!
Share
|
Download