It's another exciting week on The Nerdcast.

The team is all here for a discussion that turns Erin Lei into an Academy Award Winning Time Traveling Wizard. That's right! Find out how along with the exciting announcement from Marvel, the box office success of American Sniper, and Amazon's try at drama.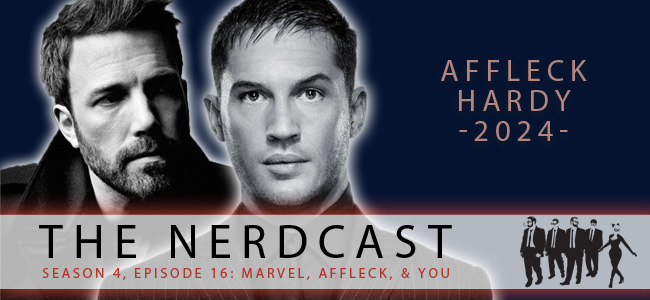 Season 4, Episode 16: Marvel, Affleck, & You
Adam, Bob, Erin, Iggy, and Tyler are back for more excitement, more geekery, and even more randomness. The most popular podcast on the internet (based on data we've pulled from our moms), is here for a 4th season. Project-Nerd fans... you have been warned!
Share
|
Download