It's episode... err... it's a good thing we have the numbers in the post.
Even though the entire team is back for episode 17, they're having too much fun to remember which episode it is. Luckily there's plenty  to talk about including The Ghostbusters reboot, Chris Pratt and The Kingdom of the Crystal Skull, the Fantastic Four, Super Saturn, and Tom Hardy.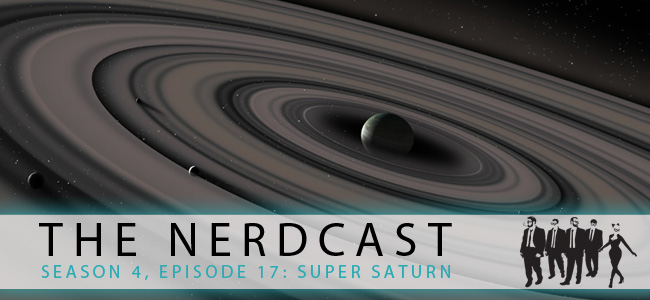 Season 4, Episode 17: Super Saturn
Adam, Bob, Erin, Iggy, and Tyler are back for more excitement, more geekery, and even more randomness. The most popular podcast on the internet (based on data we've pulled from our moms), is here for a 4th season. Project-Nerd fans... you have been warned!
Share
|
Download