With Erin nowhere to be found, the others opt for a guys night out.
Adam, Bob, Iggy, and Tyler all take on a comic driven conversation that includes Superman's new powers, The Atom's new suit, comics we want to see as movies, and even a few other wishful thoughts. The best part; we decide what super-flaw should be part of Superman's arsenal in the future.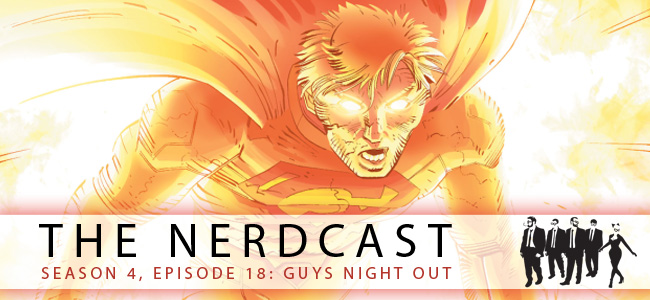 Season 4, Episode 18: Guys Night Out
Adam, Bob, Erin, Iggy, and Tyler are back for more excitement, more geekery, and even more randomness. The most popular podcast on the internet (based on data we've pulled from our moms), is here for a 4th season. Project-Nerd fans... you have been warned!
Share
|
Download