The Nerdcast is on location again, this time at Rocky Mountain Con in Denver!
Episode 5 collects some of the fun and random clips from our recording sessions throughout last weekend's Rocky Mountain Con. A wide mix of ProNerds join in to talk about everything from the show, cosplay, movies, food, and more.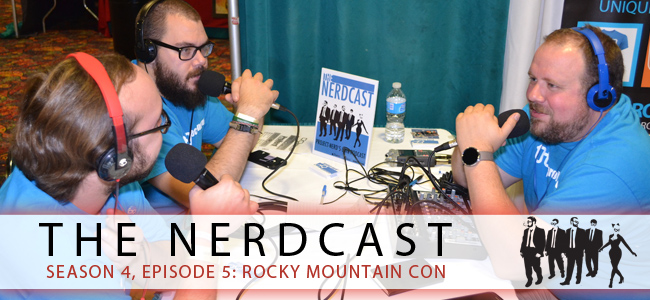 Season 4, Episode 5: Rocky Mountain Con
Adam, Bob, Erin, Iggy, and Tyler are back for more excitement, more geekery, and even more randomness. The most popular podcast on the internet (based on data we've pulled from our moms), is here for a 4th season. Project-Nerd fans... you have been warned!
Share
|
Download