The Nerdcast's newest episode is B-A-N-A-N-A-S!
Episode 7 is full of content and crazy including Net Neutrality, Harley Quinn and Joker casting rumors, Ash vs. The Evil Dead, video game releases, new comic book writers, and so much more. Can CM Punk even handle the craziness that is The Nerdcast?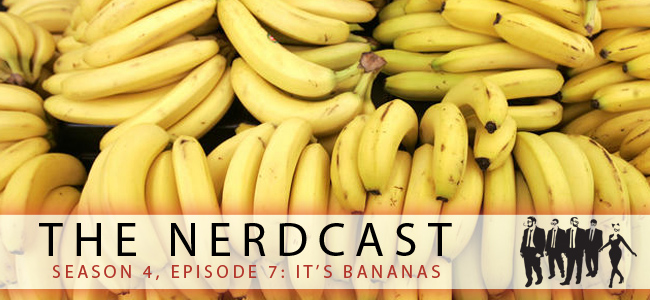 Season 4, Episode 7: It's Bananas
Adam, Bob, Erin, Iggy, and Tyler are back for more excitement, more geekery, and even more randomness. The most popular podcast on the internet (based on data we've pulled from our moms), is here for a 4th season. Project-Nerd fans... you have been warned!
Share
|
Download