Conventions. Gushers. Old school gaming systems. It's all in Episode 8 of the Nerdcast.
The Nerdcast crew is back for another exciting episode that covers everything from fruit snacks, clear Kool-Aid, retro gaming, new television series announcements, Interestellar, and so much more. Can we be stopped? Raise the flag at Casa Bonita to find out.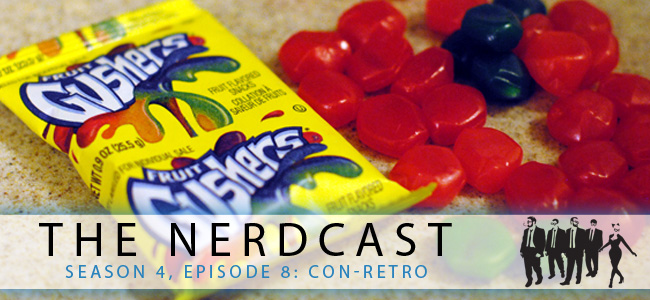 Season 4, Episode 8: Con-Retro
Adam, Bob, Erin, Iggy, and Tyler are back for more excitement, more geekery, and even more randomness. The most popular podcast on the internet (based on data we've pulled from our moms), is here for a 4th season. Project-Nerd fans... you have been warned!
Share
|
Download