Episodes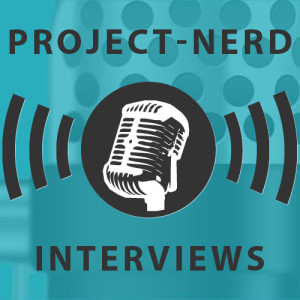 Sunday May 17, 2020
Sunday May 17, 2020
There are moose in Colorado. A fact Kerry learned back at the Front Range Film Festival.
One of the many short Colorado themed films showing at Colorado Festival Production's event in Longmont Colorado was Colorado Moose's. Colorado's Moose is a documentary short by Sean Ender that explores the reintroduction of moose into Colorado. Sean was onsite for the festival and sat down with Kerry to talk about the film and these amazing creatures.
For more that happened at the Front Range Film Festival 2020, as well as at other awesome events Project-Nerd has attended, take a look at our ProNerd Tour category.