Episodes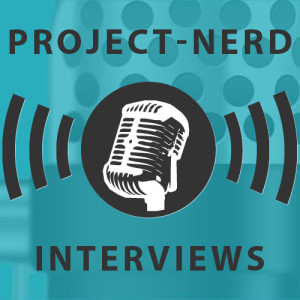 Sunday Apr 14, 2019
Sunday Apr 14, 2019
The 2019 ProNerd Tour was a blast and full of amazing moments. While the Project-Nerd team was hard at work all over the place, Bob's job was manning the floor and interviewing guests.
One of Bob's great interviews took place at Planet Comicon in 2019 thanks to a massive Alexandria Ocasio-Cortez comic from Devil's Due. With Josh Blaylock being a friend of Project-Nerd for some time, he took a break out of his busy weekend to chat.
Bob and Josh talked some of Blaylock's work, politics, entrepreneurship, and Alexandria Ocasio-Cortez, all in a fun interview right on the convention floor.
For more that happened at Planet Comicon 2019 and other awesome events Project-Nerd attended this year, take a look at our ProNerd Tour category.