The Nerdcast is brought to you by Nerd Kung Fu. Nerdy t-shirts, posters, and gifts all in one place.
Short-handed, but just as awesome, Adam, Iggy, and Tyler take on the week's events. From recapping the release of Metal Gear Solid to remembering Dragon Con all the way to predicting Apple's iPhone news and wishing they bought more Star Wars toys. The team is on point in the tenth episode of the season.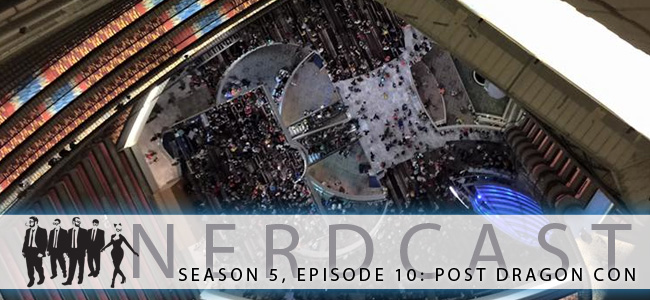 Season 5, Episode 10: Post Dragon Con
It's a brand new season of the Nerdcast from Project-Nerd. Join Adam, Erin, Iggy, and Tyler as they bring you an hour of geeky goodness each week. Don't worry, this podcast is safe for work (sort of) and safe for your soul.
For more on the Nerdcast and the other great podcasts on the Project-Nerd airwaves, visit the Project-Nerd Productions Page.
Share
|
Download