The Nerdcast is brought to you by Nerd Kung Fu. Nerd Kung Fu is the online greek t-shirt and gift shop, wrapped in pure fandom, nostalgia, and great customer service. You can find your nerdy t-shirts, posters, and gifts all in one place.
Episode 11 immediately heads out of this world, with another discussion about The Martian and a detailed discussion about Destiny'snewest expansion pack. The conversation also includes box office details, more gaming, 30 years of nostalgia, and a quick discussion about books.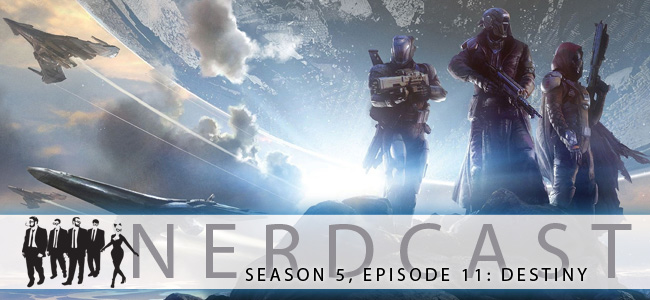 Season 5, Episode 11: Destiny
It's the fifth season of the Nerdcast from Project-Nerd. Join Adam, Erin, Iggy, and Tyler as they bring you an hour of geeky goodness each week. Don't worry, this podcast is safe for work (sort of) and safe for your soul.
For more on the Nerdcast and the other great podcasts on the Project-Nerd airwaves, visit the Project-Nerd Productions Page.
Share
|
Download