The Nerdcast is brought to you by Nerd Kung Fu. Nerd Kung Fu is the online greek t-shirt and gift shop, wrapped in pure fandom, nostalgia, and great customer service. You can find your nerdy t-shirts, posters, and gifts all in one place.
The team is here for episode 12, although Erin mysteriously disappears half way through.
With a week full of greatness, the team has plenty to talk about, including the return of The Muppets and Bugs Bunny. Mix that with the rest of Fall's new television, Destiny's expansion, some more conversation about Dune, and an epic unboxing of Geek Fuel's September box, and you have one jam-packed episode.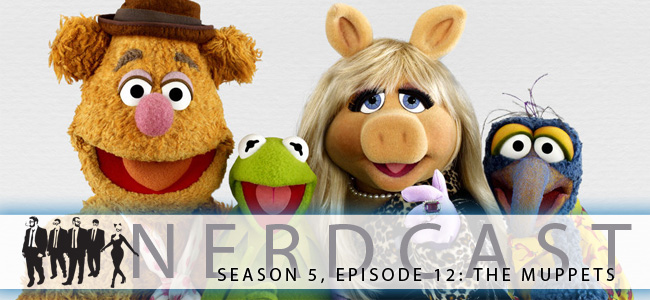 Season 5, Episode 12: The Muppets
It's the fifth season of the Nerdcast from Project-Nerd. Join Adam, Erin, Iggy, and Tyler as they bring you an hour of geeky goodness each week. Don't worry, this podcast is safe for work (sort of) and safe for your soul.
For more on the Nerdcast and the other great podcasts on the Project-Nerd airwaves, visit the Project-Nerd Productions Page.
Share
|
Download