The entire Nerdcast team is fresh off opening weekend for one of their most anticipated films of the year, The Martian.
Erin, Adam, Iggy, and Tyler break down (spoiler free) the movie adaptation of The Martian and also chat the moon pictures landing on Flickr and moon landing conspiracies. This is all before Erin insults the 80's and the guys come to its defense listing great movies, songs, and more from a decade of entertainment.
Episode 14 also includes more titles from Project-Nerd Publishing, updates on Destiny and Guitar Hero, Pepsi at NYCC, and more.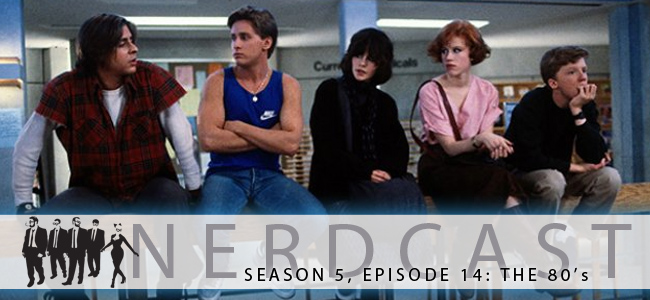 Season 5, Episode 14: The 80's
It's the fifth season of the Nerdcast from Project-Nerd. Join Adam, Erin, Iggy, and Tyler as they bring you an hour of geeky goodness each week. Don't worry, this podcast is safe for work (sort of) and safe for your soul.
For more on the Nerdcast and the other great podcasts on the Project-Nerd airwaves, visit the Project-Nerd Productions Page.
Share
|
Download