Fantasy Movie League. Coloring. Playboy. Ready Player One. Tallgrass Film Festival… and that barely covers it all.
That's right. The fifth season of the Nerdcast had a content filled hour for episode 15. Thoughts on Pan, who's winning next weekend's box office, the news of Playboy dropping nude images, and plenty of other pop-culture news and happenings.
So how about it? Are you going to Mars?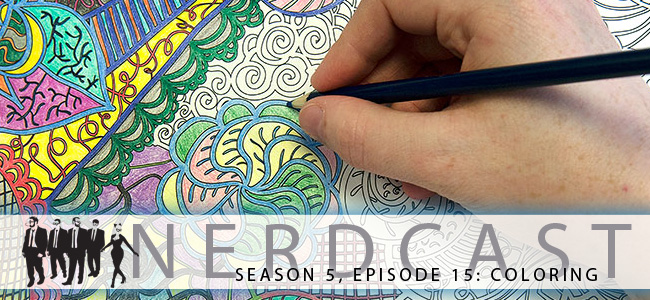 Season 5, Episode 15: Coloring
It's the fifth season of the Nerdcast from Project-Nerd. Join Adam, Erin, Iggy, and Tyler as they bring you an hour of geeky goodness each week. Don't worry, this podcast is safe for work (sort of) and safe for your soul.
For more on the Nerdcast and the other great podcasts on the Project-Nerd airwaves, visit the Project-Nerd Productions Page.
Share
|
Download