Great Scott! We have to go back… but not too far back, because we're at episode 99.
One shy of 100, the team talks about the glorious geeky week that was filled with a Star Wars trailer and ticket pre-sales, Jurassic Worldon Blu-ray, and Back to the Future Day. Not to mention Guitar Hero, Assassin's Creed, and Halo 5. But movies rule supreme, with the Tallgrass Film Festival on center stage.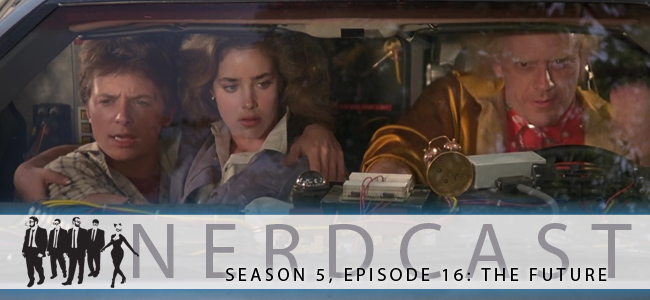 Season 5, Episode 16: The Future
It's the fifth season of the Nerdcast from Project-Nerd. Join Adam, Erin, Iggy, and Tyler as they bring you an hour of geeky goodness each week. Don't worry, this podcast is safe for work (sort of) and safe for your soul.
For more on the Nerdcast and the other great podcasts on the Project-Nerd airwaves, visit the Project-Nerd Productions Page.
Share
|
Download