It's here. The Nerdcast finally made it. 100 episodes!
The series turns 100 and the team celebrates with some special memories of past episodes and the final payoff for Erin as she gets to ask the ultimate hypothetical. This is all after a week in review.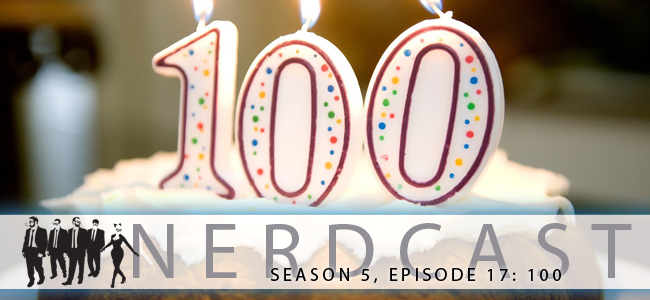 Season 5, Episode 17: 100
It's the fifth season of the Nerdcast from Project-Nerd. Join Adam, Erin, Iggy, and Tyler as they bring you an hour of geeky goodness each week. Don't worry, this podcast is safe for work (sort of) and safe for your soul.
For more on the Nerdcast and the other great podcasts on the Project-Nerd airwaves, visit the Project-Nerd Productions Page.
Share
|
Download