Episodes
Thursday Nov 05, 2015
Thursday Nov 05, 2015
We're past 100, and with that we have a very unique special for you.
Back at Tallgrass Film Festival Project-Nerd personality Erin Lei and Nerdcast host Iggy sat down with anime reviewer Jorge and the man behind The Antagonist Movement, Ethan Minsker. The four talked mainly about zines but also wrapped some of their favorite moments from Tallgrass Film Festival 2015.
For more on the fan zine reviews featured on Project-Nerd, you can visit the category page.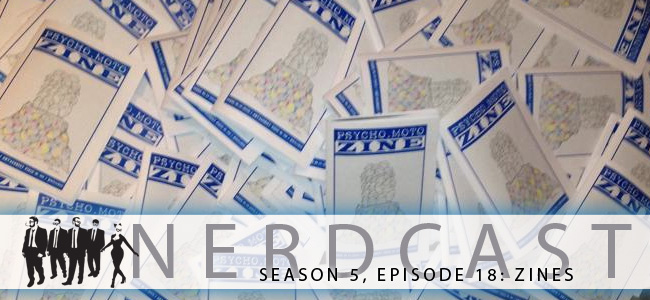 Season 5, Episode 18: Zines
It's the fifth season of the Nerdcast from Project-Nerd. Join Adam, Erin, Iggy, and Tyler as they bring you an hour of geeky goodness each week, focusing on movies, comics, video games, cosplay, and just about anything else geek. Don't worry, this podcast is safe for work (sort of) and safe for your soul.