It's a very special podcast episode… even according to Tyler.
The Nerdcast's Tyler and Adam host Dru and Josh, the Sexy Nerd Science podcast duo for a post convention episode about plenty of geeky things. The guys talk the box office, Fallout 4, Xbox One, Rocky Mountain Con and Anime NebrasKon, all without missing a beat.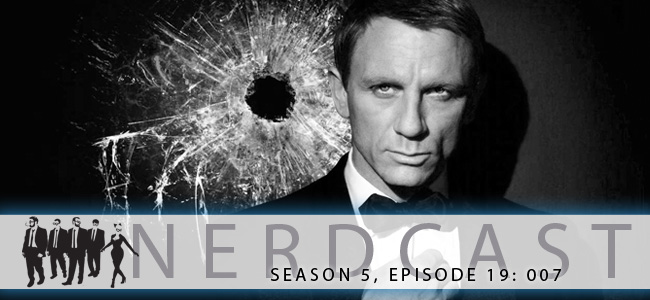 Season 5, Episode 19: 007
It's the fifth season of the Nerdcast from Project-Nerd. Join Adam, Erin, Iggy, and Tyler as they bring you an hour of geeky goodness each week, focusing on movies, comics, video games, cosplay, and just about anything else geek. Don't worry, this podcast is safe for work (sort of) and safe for your soul.
Share
|
Download