Episodes
Thursday Jul 16, 2015
Thursday Jul 16, 2015
The Nerdcast is event crazy in this second episode.
Comic-Con International has now passed, and the Nerdcast team is digesting it on this episode of the podcast. Adam, Bob, Erin, Iggy, and Tyler discuss panels, trailers, Hall H piracy, the Eisner Awards, and more Comic-Con goodness before hitting on the Box Office and Project-Nerd's own Project Cosplay.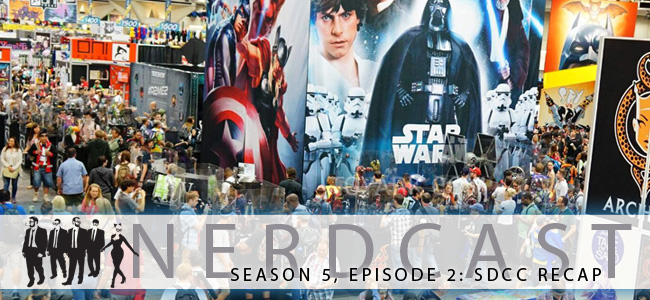 Season 5, Episode 2: SDCC Recap
It's a brand new season of the Nerdcast from Project-Nerd. Join Adam, Bob, Erin, Iggy, and Tyler as they bring you an hour of geeky goodness each week. Don't worry, this podcast is safe for work (sort of) and safe for your soul.
For more on the Nerdcast and the other great podcasts on the Project-Nerd airwaves, visit the Project-Nerd Productions Page.