If you don't know what Timothy Dalton has been in, at least Erin has good company.
The Nerdcast team is back together for episode 20 in which they argue, argue some more, and even argue about arguing. From Fantasy Movie League and the Box Office, to what to expect from Mockingjay Part 2 this weekend, all the way to the huge wave of popular video games now available. The team is ready to talk… even if all at once.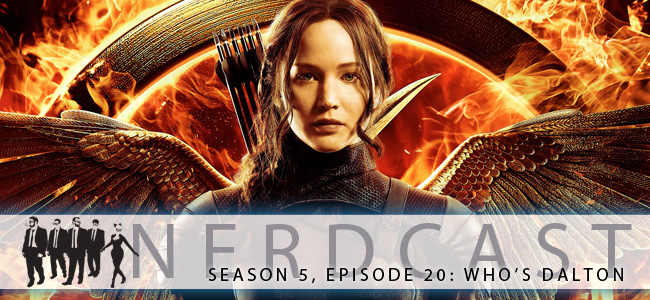 Season 5, Episode 20: Who's Dalton
It's the fifth season of the Nerdcast from Project-Nerd. Join Adam, Erin, Iggy, and Tyler as they bring you an hour of geeky goodness each week, focusing on movies, comics, video games, cosplay, and just about anything else geek. Don't worry, this podcast is safe for work (sort of) and safe for your soul.
Share
|
Download