The Nerdcast team gives thanks this week. Thanks for all the awesome geeky things going on and that there's still one more week until Tyler starts bragging about Fantasy Movie League.
This week's episode focuses on the box office, both past and future, as well as features Erin's Geek Fuel unboxing, talk about Jessica Jones, and some Thanksgiving traditions. From all of us at the Nerdcast crew, we wish you a happy holiday.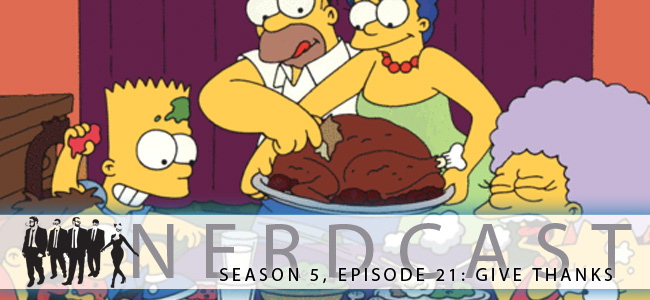 Season 5, Episode 21: Give Thanks
It's the fifth season of the Nerdcast from Project-Nerd. Join Adam, Erin, Iggy, and Tyler as they bring you an hour of geeky goodness each week, focusing on movies, comics, video games, cosplay, and just about anything else geek. Don't worry, this podcast is safe for work (sort of) and safe for your soul.
Share
|
Download