Iggy's away, that means books are at play.
Erin, Adam, and Tyler take on the 22nd episode of the season (or as Tyler points out, episode 105) without Iggy. This means there's plenty of talk about books, making fun of Iggy, and more. Jessica Jones, Star Wars, and Project-Nerd Publishing all come in to play as well, but you'll have to listen to learn how.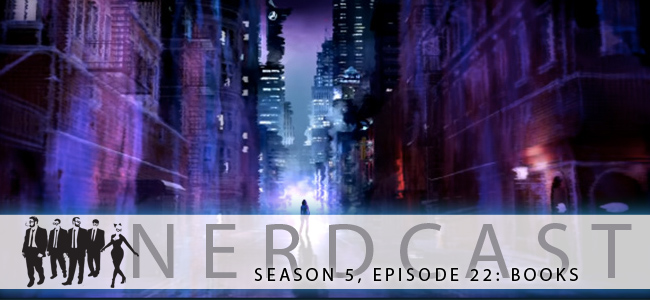 Season 5, Episode 22: Books
It's the fifth season of the Nerdcast from Project-Nerd. Join Adam, Erin, Iggy, and Tyler as they bring you an hour of geeky goodness each week, focusing on movies, comics, video games, cosplay, and just about anything else geek. Don't worry, this podcast is safe for work (sort of) and safe for your soul.
Share
|
Download