The team is back together, and once Iggy learned how to speak again, the episode comes together as well.
The Nerdcast team has plenty to discuss, including a few things old but most things new. It's award season, and there's a few winners to talk about, including some surprises in the movie industry and a return to music for Ricky Martin. But nothing else is off the table too, as the team covers everything from Project-Nerd Publishing to video games to the team's excitement for Star Wars.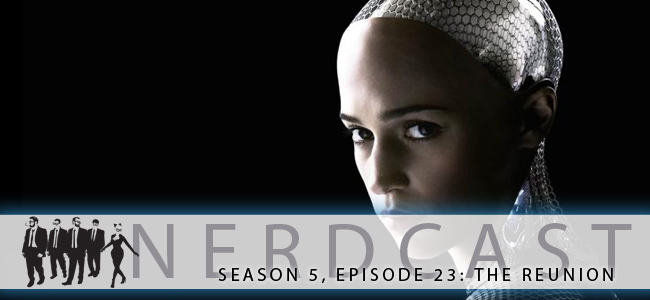 Season 5, Episode 23: The Reunion
It's the fifth season of the Nerdcast from Project-Nerd. Join Adam, Erin, Iggy, and Tyler as they bring you an hour of geeky goodness each week, focusing on movies, comics, video games, cosplay, and just about anything else geek. Don't worry, this podcast is safe for work (sort of) and safe for your soul.
Share
|
Download