Episodes
Thursday Dec 17, 2015
Thursday Dec 17, 2015
In what some might have considered a slow week leading up to Star Wars, the Nerdcast team had plenty to talk about.
The last episode of the year was focused on movies with a few quick shootouts to Project-Nerd Publishing and its newest title, Blue Moon. Topics included last weekend's box office as well as this weekend's expectations, along with some awesome new trailers (Independence Day, Star Trek, Fantastic Beasts and Where to Find Them), where to find The Hateful Eight, and Golden Globe nominations.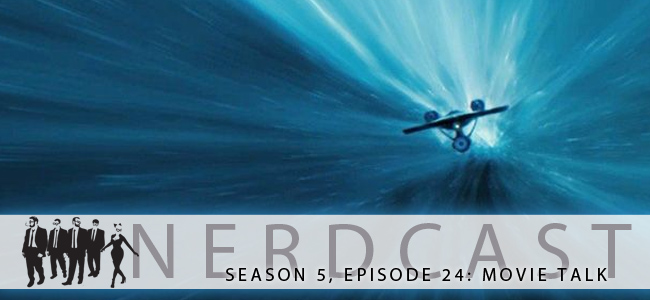 Season 5, Episode 24: Movie Talk
It's the fifth season of the Nerdcast from Project-Nerd. Join Adam, Erin, Iggy, and Tyler as they bring you an hour of geeky goodness each week, focusing on movies, comics, video games, cosplay, and just about anything else geek. Don't worry, this podcast is safe for work (sort of) and safe for your soul.