The Nerdcast team is all together, and they're as random as usual.
The five discuss a variety of things in this week's episode, with a few painful memories included. Movies, Game of Thrones, Gambitnews, books, and Project-Nerd specific content are all on the table in this jam-packed episode.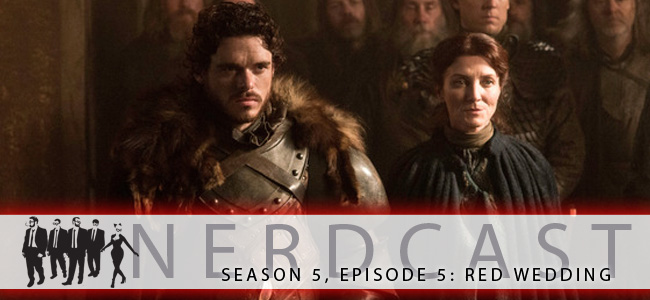 Season 5, Episode 5: Red Wedding
It's a brand new season of the Nerdcast from Project-Nerd. Join Adam, Bob, Erin, Iggy, and Tyler as they bring you an hour of geeky goodness each week. Don't worry, this podcast is safe for work (sort of) and safe for your soul.
For more on the Nerdcast and the other great podcasts on the Project-Nerd airwaves, visit the Project-Nerd Productions Page.
Share
|
Download