Season Five's sixth episode is full of voices… as in special guests' voices.
The Nerdcast team welcomes members from the fan film Rare Breed, including creator and director, Dustin Hawkins, fighting coordinator Phillip Meece, and actress and cosplayer, Amanda Fehlner. After the Rare Breed interview, the crew breaks down Fantastic Four's terrible weekend, takes a look at movies to come, gets excited for new Deadpool comics, and Erin and Tyler even tell Iggy how it is about the Ghostbusters reboot.
For more on the Rare Breed fan film, visit the website: www.retrohawkproductions.com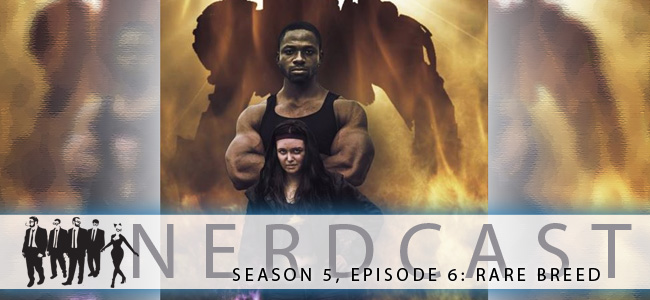 Season 5, Episode 6: Rare Breed
It's a brand new season of the Nerdcast from Project-Nerd. Join Adam, Bob, Erin, Iggy, and Tyler as they bring you an hour of geeky goodness each week. Don't worry, this podcast is safe for work (sort of) and safe for your soul.
For more on the Nerdcast and the other great podcasts on the Project-Nerd airwaves, visit the Project-Nerd Productions Page.
Share
|
Download