It's lucky number seven.
The Nerdcast team gathers around after a huge box office weekend. From Tyler's trip to Compton, to Ronda Rousey and Hayley Atwell pushing for new roles, all the way to the huge Star Wars weekend at D23, the Nerdcast has it all.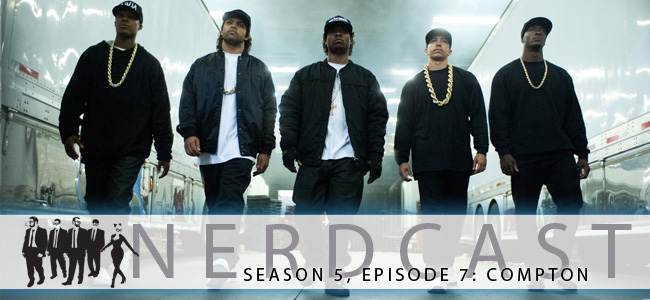 Season 5, Episode 7: Compton
It's a brand new season of the Nerdcast from Project-Nerd. Join Adam, Bob, Erin, Iggy, and Tyler as they bring you an hour of geeky goodness each week. Don't worry, this podcast is safe for work (sort of) and safe for your soul.
For more on the Nerdcast and the other great podcasts on the Project-Nerd airwaves, visit the Project-Nerd Productions Page.
Share
|
Download