Season five reaches its eighth episode.
The Nerdcast team gets together to discuss Project-Nerd Publishing, the recent box office mixed with Fantasy Movie League, new box sets, Twin Peaks, Booster Gold, and a whole lotta Dune.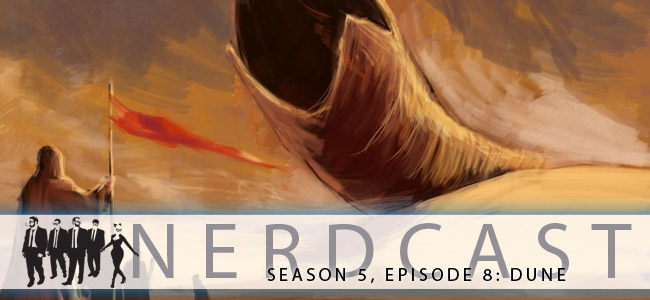 Season 5, Episode 8: Dune
It's a brand new season of the Nerdcast from Project-Nerd. Join Adam, Erin, Iggy, and Tyler as they bring you an hour of geeky goodness each week. Don't worry, this podcast is safe for work (sort of) and safe for your soul.
For more on the Nerdcast and the other great podcasts on the Project-Nerd airwaves, visit the Project-Nerd Productions Page.
Share
|
Download