Episodes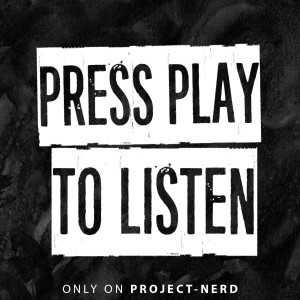 Wednesday Mar 23, 2022
Wednesday Mar 23, 2022
To celebrate PN10, Quenton puts Iggy in the interview chair.
Project-Nerd has reached its 10th Anniversary, and the entire team is celebrating. One part of the celebration is the brand new series, Press Play. For the second episode in the show's history, Quenton and Iggy sit down to show the world a bit more of what the Press Play format will look like, and they do it be reminiscing about Project-Nerd's past and plotting Project-Nerd's future.
Press Play is here! Project-Nerd's newest original series is taking it all on. Join Project-Nerd hosts as they welcome fellow Project-Nerd Personalities and other Special Guests as they navigate through geek, pop-culture, and the current world, all in one awesome talking heads series.