Episodes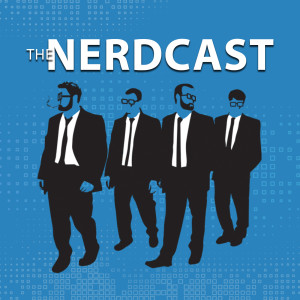 Friday Apr 06, 2018
Friday Apr 06, 2018
Almost a guarantee we spelled that wrong.
Adam, Bob, and Iggy get together to celebrate 150 episodes… Tyler should have been there too, but well, the team explains in the episode. The crew immediately follows that up with some fun history on Yahoo and a lengthy discussion on all things happening now, including Ready Player One, Jessica Jones, Avengers, A Quiet Place, and more.

Episode 150: Anniversary
Project-Nerd's The Nerdcast is back and better than ever in 2017. Join Adam, Iggy, and Tyler as they bring you an hour of geeky goodness each week focusing on movies, comics, video games, cosplay, and just about anything else geek. Find out why Project-Nerd's flagship podcast, which airs every Friday, has more than 10 intentional listeners and another 14,000 accidental ones.