Episodes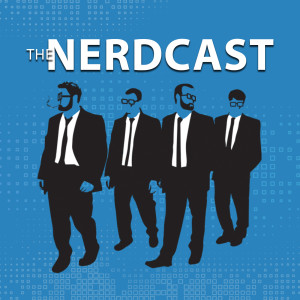 Thursday Jun 14, 2018
Thursday Jun 14, 2018
A big, big week for geeks. Especially those that love gaming.
Tyler leads Adam and Bob on an adventure back through E3 2018. Covering almost everything announced and sharing their thoughts on all the new and existing titles the studios and publishers covered. All that and some movie news thanks to a big box office weekend and Avengers: Infinity War hitting a huge milestone.

Episode 156: E3 Recap
Project-Nerd's The Nerdcast is back and better than ever in 2017. Join Adam, Iggy, and Tyler as they bring you an hour of geeky goodness each week focusing on movies, comics, video games, cosplay, and just about anything else geek. Find out why Project-Nerd's flagship podcast, which airs every Friday, has more than 10 intentional listeners and thousands of accidental ones.