Episodes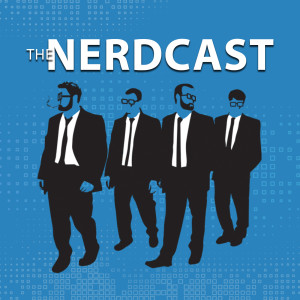 Thursday Jun 21, 2018
Thursday Jun 21, 2018
The gang's all here!
After weeks of craziness, the team is all present for an episode filled with the craziness that was last week in pop-culture.

Episode 157: That's Incredible
Weekend Box Office
Opinion: The Incredibles 2
Opinion: Tag
Wonder Woman 1984 Details
SDCC: Big Brands Skipping Hall H
Walking Dead: S8 Numbers and S9 Rumors
Last of Us 2 New Features
Cyberpunk 2077 and Microsoft
Epic Accounts on PS4 Non-Transferrable
PS4 Greatest Hits: Now $20
Star Trek Discovery Renewal & Spinoffs
Pete Docter and Jennifer Lee Take Over Disney
Gotti Producers at War with Critics
Crazy Weekend at The World Cup
Final Thoughts
Project-Nerd's The Nerdcast is back and better than ever in 2017. Join Adam, Iggy, and Tyler as they bring you an hour of geeky goodness each week focusing on movies, comics, video games, cosplay, and just about anything else geek. Find out why Project-Nerd's flagship podcast, which airs every Friday, has more than 10 intentional listeners and thousands of accidental ones.