Episodes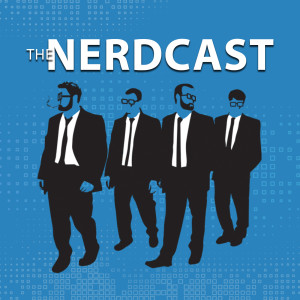 Thursday Aug 09, 2018
Thursday Aug 09, 2018
Sit down for the podcast listeners are calling, "not great, not bad …just there."
The Founding Fathers are back together, as Adam, Bob, Iggy, and Tyler all eagerly discuss what is happening. This week includes the weekend's Box Office results, Movie Pass' inevitable downfall, television news from Star Wars to Star Trek to Batwoman, World of Warcraft Expansion, and much more.

Episode 162: Ruby Movie Pass
Iggy & Adam Have Haunted Houses
Weekend Box Office
Movie Pass
• Recent Outages and Blocks
• August 15th, New Movie Limit
• Not Fixing Problem by Limiting Movies
CW Casts Ruby Rose as Batwoman in DC Crossover
Star Trek: Patrick Stewart Announced new Piccard TV Series
Star Wars
• Favreau's Star Wars series to have $100m budget
• Episode 9 Cast Announced
New Venom Trailer Since We Last Met
Maniac Trailer: Emma Stone and Jonah Hill new series
World of Warcraft: Battle of Azeroth Expansion Out This Month
Destiny 2 Event in September
Supergirl Movie from WB Confirmed
Seth Rogen Trying to Revive American Gladiators
Colorado Springs Comic Con
Idols: New Beginnings Kickstarter Next Week
Final Thoughts
Project-Nerd's The Nerdcast is back and better than ever in 2018. Join Adam, Bob, Iggy, and Tyler as they bring you an hour of geeky goodness each week focusing on movies, comics, video games, cosplay, and just about anything else geek. Find out why Project-Nerd's flagship podcast, which airs every Friday, has more than 10 intentional listeners and thousands of accidental ones.