Cat Guru might have stolen the show, but the team was having too much fun to care.
The team is back home from an awesome adventure at Planet Comicon. During the show, Project-Nerd captured countless hours of great content, including this gem that is now The Nerdcast 189.
In what might be one of the funniest episodes in a while, Adam and Iggy sit down with Project-Nerd's Josh Gebbie (SexyNerdScience) and Ethan Richardson (Meeple Skills) as well as end up entertaining Tehrayand her plushy pal, Cat Guru.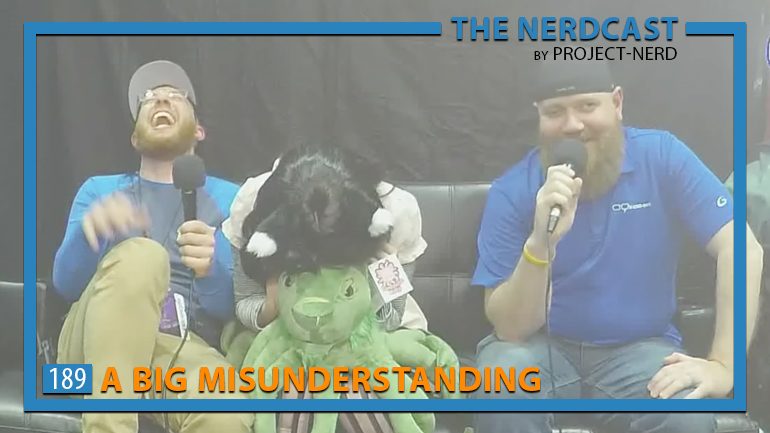 Episode 189: A Big Misunderstanding
Project-Nerd's The Nerdcast is back and better than ever in 2019. Join Adam, Bob, Iggy, and Tyler as they bring you an hour of geeky goodness each week focusing on movies, comics, video games, cosplay, and just about anything else geek. Find out why Project-Nerd's flagship podcast, which airs every Friday, has more than 10 intentional listeners and thousands of accidental ones.
Share
|
Download