Is it time for studios to just fight for second place?
Avengers: Endgame continues to rock the box office world, and with its numbers slowing down The Nerdcast team talks about Box Office Champions as well as what Disney's competitors should do to even compete. Along the way, the team also covers the upcoming movies, such as John Wick, (spoiler free) what's happening on Game of Thrones,and more.
The Nerdcast. Now on Wednesdays!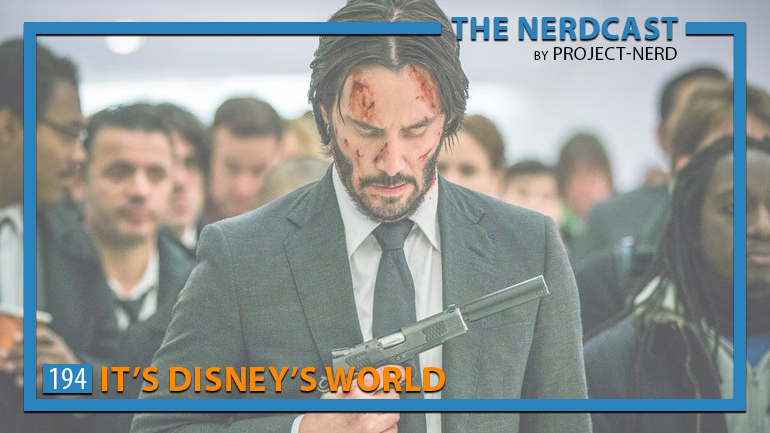 Episode 194: It's Disney's World
The Wandering Earthon Netflix
Game of Thrones
John Wick 3Being Praised
Next 4 Weeks at Box Office
Disney (Fox) Getting Behind Dark PhoenixRelease
Avengers(As of Recording): $723m domestic, $2.49b worldwide
Marvel Comics Eclipses 50% Market Share
Killing EveWins at The BAFTAs
Taika Waititi's Jojo RabbitSet for October 18th
Invader Zim: The Moviecoming to Netflix this Summer
ClownadoTrailer Drops
Project-Nerd's The Nerdcast is back and better than ever in 2019. Join Adam, Bob, Iggy, and Tyler as they bring you an hour of geeky goodness each week focusing on movies, comics, video games, cosplay, and just about anything else geek. Find out why Project-Nerd's flagship podcast, which now airs every Wednesday, has more than 10 intentional listeners and thousands of accidental ones.
Share
|
Download