Major Game of Thrones Spoilers Ahead.
4,354 minutes later, Game of Thrones is complete. The biggest thing on television possibly ever, has come to an end, and fans have plenty to say. Lucky for these four fans, they have their own podcast. Adam, Bob, Iggy, and Tyler, back together for the first time in months, spend an entire episode recapping HBO's adaptation of A Song of Ice and Fire.
The Nerdcast. Now on Wednesdays!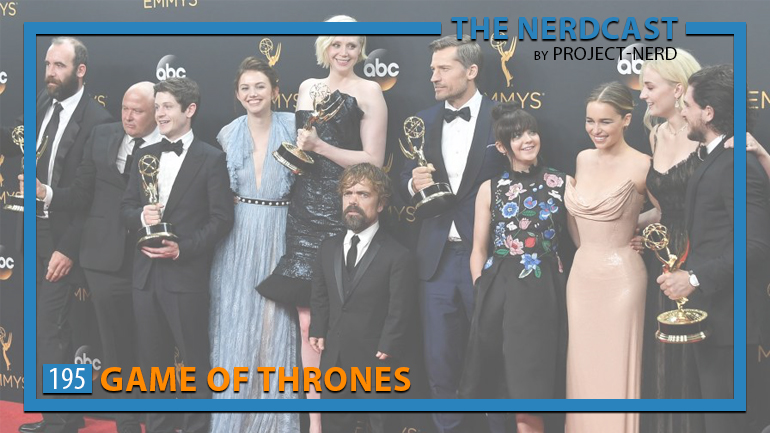 Episode 195: Game of Thrones
Project-Nerd's The Nerdcast is back and better than ever in 2019. Join Adam, Bob, Iggy, and Tyler as they bring you an hour of geeky goodness each week focusing on movies, comics, video games, cosplay, and just about anything else geek. Find out why Project-Nerd's flagship podcast, which now airs every Wednesday, has more than 10 intentional listeners and thousands of accidental ones.
Share
|
Download