Adam and Iggy got together to recap San Diego Comic-Con while Tyler and Bob were out. The episode is lengthy due to the many amazing things that happened in San Diego last weekend. The two talked plenty, from Jay and Silent Bob Rebootto SnowpiercerThe Seriesto Marvel's epic Hall Hhour.
The Nerdcast. Now on Tuesdays!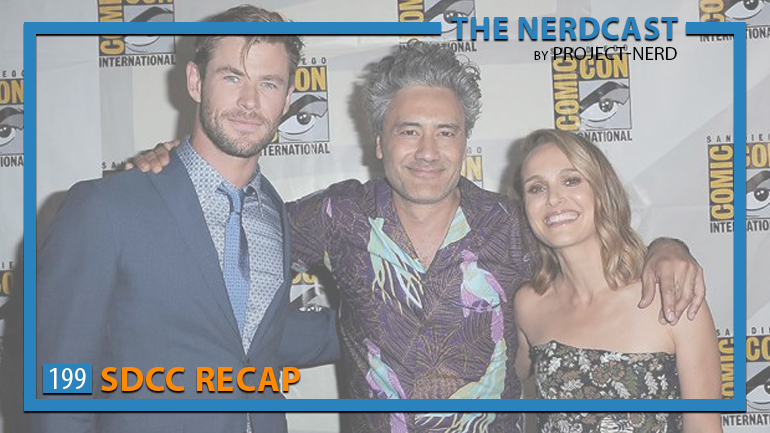 Episode 199: SDCC Recap
Project-Nerd's The Nerdcast is back and better than ever in 2019. Join Adam, Bob, Iggy, and Tyler as they bring you an hour of geeky goodness each week focusing on movies, comics, video games, cosplay, and just about anything else geek. Find out why Project-Nerd's flagship podcast, which now airs every Wednesday, has more than 10 intentional listeners and thousands of accidental ones.
Share
|
Download