Episode 200 of The Nerdcast is sponsored by Warfighter Engaged.
This week's episode features Adam and Iggy catching up on all things geek, as well as a quick cameo from Tyler down at Gen Con.
The Nerdcast. Now on Tuesdays!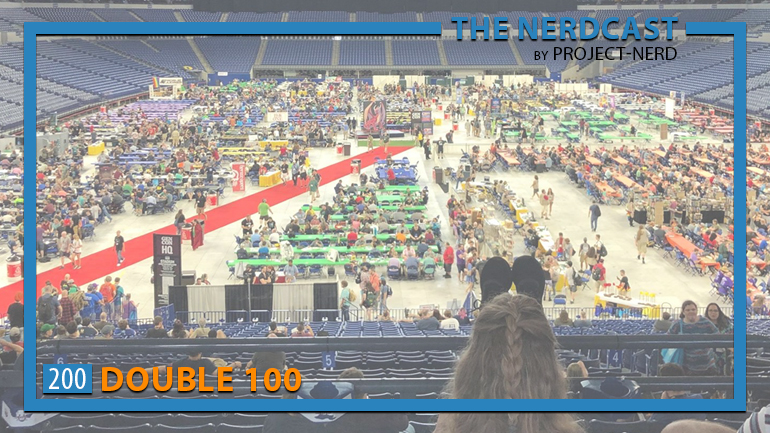 Episode 200: Double 100
Gen Con
Nerdcast Hits 200
Nerdcast Greatest Memories
The Lion King
Once Upon a Time in Hollywood
La Casa de Papel
Rocko's Modern Life: Static Cling
Project-Nerd's The Nerdcast is back and better than ever in 2019. Join Adam, Bob, Iggy, and Tyler as they bring you an hour of geeky goodness each week focusing on movies, comics, video games, cosplay, and just about anything else geek. Find out why Project-Nerd's flagship podcast, which now airs every Wednesday, has more than 10 intentional listeners and thousands of accidental ones.
Share
|
Download