Adam and Iggy were back in studio to kickoff the new generation of The Nerdcast by Project-Nerd. The two caught up on movies they've seen recently, while also contemplating the late August box office, and sharing the geeky content from the past couple of weeks.
The Nerdcast by Project-Nerd is powered by Geek-Garage, where the best geek themed vehicles live.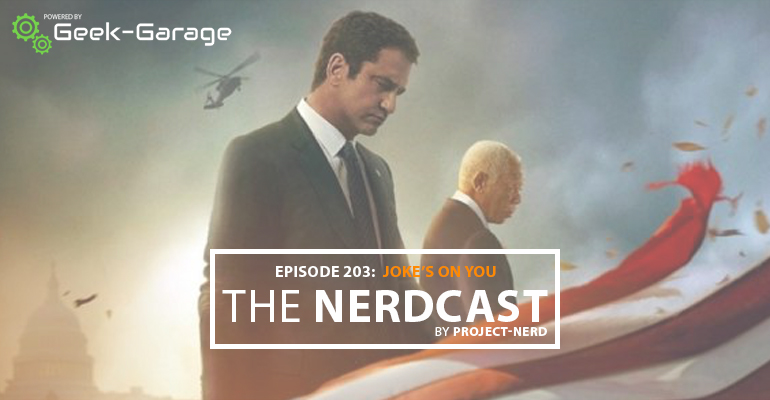 Episode 203: Joke's On You
Once Upon A Time In Hollywood
Our Movie Recap
Weekend Box Office

Angel Has Fallen$14m (2nd Week at 1), 2. Good Boys, 3. The Lion King

Latest Trailerand Early JokerReviews
CSCC Recap
D23 (High Level) Recap
Richard Kelly Working on Movie About The Twilight Zone Creator Rod Serling
Uncut GemsPremieres at Telluride Film Festival
World of Warcraft ClassicLaunches
Project-Nerd's The Nerdcast is back and better than ever in 2019. Join Adam, Bob, Iggy, and Tyler as they bring you an hour of geeky goodness each week focusing on movies, comics, video games, cosplay, and just about anything else geek. Find out why Project-Nerd's flagship podcast, which now airs every Wednesday, has more than 10 intentional listeners and thousands of accidental ones.
Share
|
Download