Stay tuned to the Project-Nerd Podcast feed for brand new content and series. Visit Project-Nerd.com for all our amazing podcasts, as the Project-Nerd Podcast network rolls out a brand new schedule through March.
The Nerdcast team is back together, minus Tyler, to talk all things movies, award season, and spoilers. Sonic The Hedgehog sets a new mark for video game adaptations, Birds of Prey surprises with content, and everybody who dies comes back to life. Except for Bob's Oscar picks.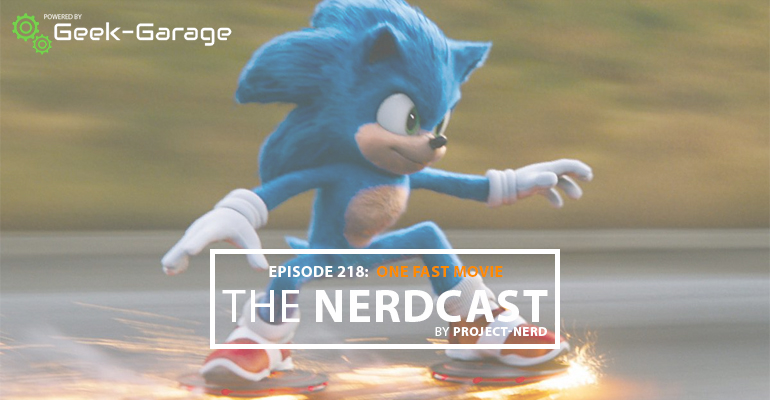 Episode 218: One Fast Movie
Project-Nerd's The Nerdcast is back and better than ever in 2019. Join Adam, Bob, Iggy, and Tyler as they bring you an hour of geeky goodness each week focusing on movies, comics, video games, cosplay, and just about anything else geek. Find out why Project-Nerd's flagship podcast, which now airs every Wednesday, has more than 10 intentional listeners and thousands of accidental ones.

Share
|
Download