The coronavirus is sweeping the nation, and events are being cancelled. The Nerdcast's Adam and Tyler break down that news as well as dive deep into Batman's new Batmobile, Batman being a Marvel villain, The Quibi line-up, and the 20th anniversary of the Playstation 2.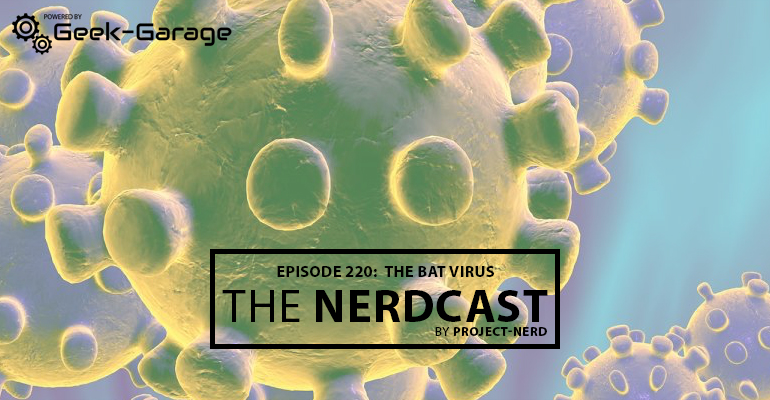 Episode 220: The Bat Virus
Project-Nerd's The Nerdcast is back and better than ever in 2019. Join Adam, Bob, Iggy, and Tyler as they bring you an hour of geeky goodness each week focusing on movies, comics, video games, cosplay, and just about anything else geek. Find out why Project-Nerd's flagship podcast, which now airs every Wednesday, has more than 10 intentional listeners and thousands of accidental ones.

Share
|
Download