Episodes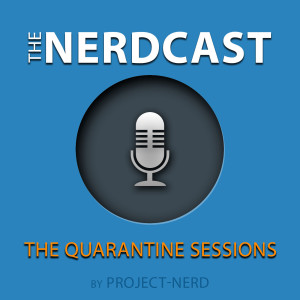 Tuesday Apr 14, 2020
Tuesday Apr 14, 2020
Last fall, Project-Nerd's Iggy had the chance to sit down with filmmaker and legendary comedian Bobcat Goldthwait. Due to the poor quality of the recording, the original conversation was held for some time. But now, there are no rules in the apocalypse so we can release audio in any quality we want. And also, the conversation is fun and worth a listen.
Special Note: Stay at home. Listen to our podcasts. Read Project-Nerd. Keep people safe. Stay healthy.
Episode 224: The Bobcat Goldthwait Way
Project-Nerd's The Nerdcast is back and better than ever in 2019. Join Adam, Bob, Iggy, and Tyler as they bring you an hour of geeky goodness each week focusing on movies, comics, video games, cosplay, and just about anything else geek. Find out why Project-Nerd's flagship podcast, which now airs every Wednesday, has more than 10 intentional listeners and thousands of accidental ones.