Episodes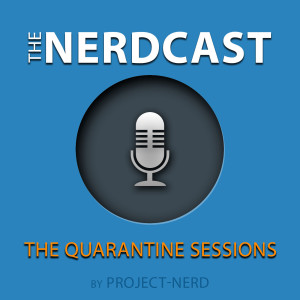 Tuesday May 12, 2020
Tuesday May 12, 2020
Adam, Iggy, and Tyler sit down and talk isolated entertainment. What's that you ask. It's a recap on all the entertainment headlines and impactful stories happening the past couple of weeks of the current pandemic.
Project-Nerd's The Nerdcast is back and better than ever in 2019. Join Adam, Bob, Iggy, and Tyler as they bring you an hour of geeky goodness each week focusing on movies, comics, video games, cosplay, and just about anything else geek. Find out why Project-Nerd's flagship podcast, which now airs every Wednesday, has more than 10 intentional listeners and thousands of accidental ones.
Special Note: Stay in and stay healthy by listening to Project-Nerd Podcasts!