Episodes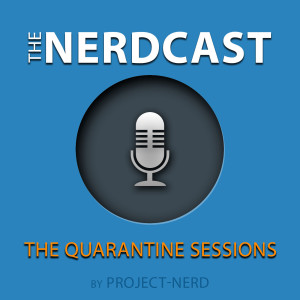 Tuesday Jun 09, 2020
Tuesday Jun 09, 2020
Adam, Iggy, and Tyler feel the need to return to their general pop-culture conversation after a week off focusing on current events. The team's statements are near the end of the episode, but spend the majority of the episode updating fans on what's happening in geek.
Episode 230: An Untitled Hour
Project-Nerd's The Nerdcast is back and better than ever in 2019. Join Adam, Bob, Iggy, and Tyler as they bring you an hour of geeky goodness each week focusing on movies, comics, video games, cosplay, and just about anything else geek. Find out why Project-Nerd's flagship podcast, which now airs every Wednesday, has more than 10 intentional listeners and thousands of accidental ones.