Episodes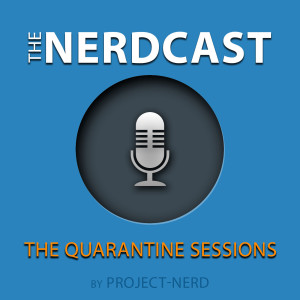 Tuesday Sep 29, 2020
Tuesday Sep 29, 2020
Adam, Iggy, and Tyler are back after a few weeks so there's plenty to catch up on. The trio break down The Boys: Season Two, spoiler free of course, then talk some trailer news and movie delays. But it's been a while, so the crew fills everybody in on what they've been watching, playing, and eading.
Episode 233: The Dune Song
Project-Nerd's The Nerdcast is better than ever. Join Adam, Bob, Iggy, and Tyler as they bring you an hour of geeky goodness each week focusing on movies, comics, video games, cosplay, and just about anything else geek. Find out why Project-Nerd's flagship podcast, which airs every Tuesday, has more than 10 intentional listeners and thousands of accidental ones.
Special Note: Stay in and stay healthy by listening to Project-Nerd Podcasts!